British School of Aragon Uniform
British School of Aragon Uniform
The school has a compulsory uniform from Infant through to the end of ESO. In Baccalaureate there is no uniform. In Infants it is not compulsory to wear the school uniform, and students may wear the school tracksuit whenever they wish.
BUY UNIFORM
All garments can be purchased online or at the INTERSPORT shop, C/ José María Lacarra, 5 (Zaragoza).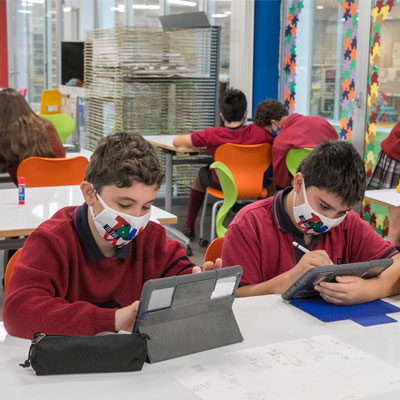 DOUBTS ABOUT UNIFORMS
If you have any queries about the uniforms, please contact the school by email info@britanico-aragon.edu
The complete uniform consists of:
Grey cloth trousers, which may be long trousers or Bermuda shorts, and/or checked Bermuda shorts.

Skirt or trousers for girls

Long or short sleeve polo shirt

Jumper or jacket

Dining room and classroom smock (only for infants)

Coat
Sports kit consisting of tracksuit, shorts and T-shirt (from Primary School onwards the T-shirt and shorts must be the colour of the house they belong to).
As optional items of clothing, both for pupils and school families, a hooded sweatshirt and sports coat may be purchased.
All uniform must be accompanied by shoes (black or blue) and blue or maroon socks or stockings. Accessories (hat, scarf…) must also be blue.