Canteen British School of Aragon
COVID-19
This course due to COVID-19 the dining room service has a special protocol. Consult any questions with the school.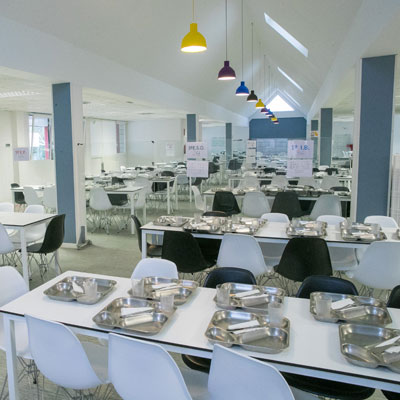 Canteen services
The school's commitment is not only to ensure the best possible education for our pupils, in the best possible environment, but also to cover each and every one of the activities they do during the time they spend with us at school.
As a sample of this, we bring your attention to the canteen service. This is not only because the school dinner menu covers the pupils' nutritional requirement, following criteria of a balanced, healthy diet according to their age, but also because the timetable and the space are laid out to cater for each age group, and are supervised by members of our personnel at all times.
Furthermore, the school has its own kitchen, and the food is made every day using the very best ingredients. You can check the monthly menu on our website to see what your children eat every day.
For any questions about the dining room service, you can contact the school via email: administracion@britanico-aragon.edu